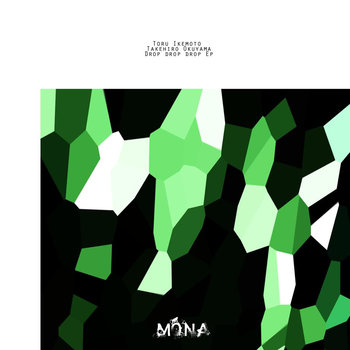 Toru Ikemoto, magestic music, for kings of their homes, in this ep Toru present to his friend Takehiro Okuyama, another great young artist from Japan ....
In this ep gets delicate minimal, high school techhouse, contemporary deep house, this ep you can find in art galleries and museums, mona records wants to offer quality music, and works hard for it.
As a laborer in the work, step by step, cross the border to arrive in containers hidden Japanese minimal.
Toru Ikemoto, música majestuosa, como rey de sus casas, en este ep, Toru presenta a su amigo Takehiro Okuyama, otro gran artista jóven de Japón ....
En este ep encontrareis desde el minimal delicado, techhouse de alta escuela y deep house contemporaneo ademas podeis encontrar este ep en galerias de arte y museos, Mona Records quiere ofreceros música de calidad y trabaja duro para ello.
Como peón en la obra, paso a paso cruzan la frontera para que llegue minimal japones escondido en contenedores baño.