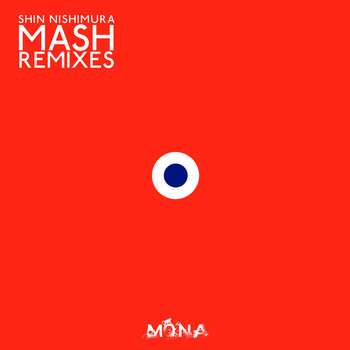 This is the remix album of Shin Nishimura's 4th Album "MASH" with awesome remixers like Go Hiyama, Spanish Daytona Team, Hiroyuki Arakawa, Kikiorix and more cool producers!!!! Very cool Remix Album!
Shin is building a new Japan........with new sounds and creating a new stile of life ......... he create life ...
Japan needs saviors ......
In this album you can found new saviors of Japan ......
Spanish
Este es el álbum de remixes de cuarto álbum de Shin Nishimura "MASH", con remezclas impresionante como Go Hiyama, español Daytona Team & Christian Haro, Hiroyuki Arakawa, Kikiorix y productores más frescos!! Muy fresco Remix Album
Shin es la construcción de un nuevo Japón ........ con nuevos sonidos y la creación de un nuevo montante de la vida ......... se crea la vida ...
Japón necesita salvadores ......
en este álbum podemos encontrar los nuevos salvadores de japón .......