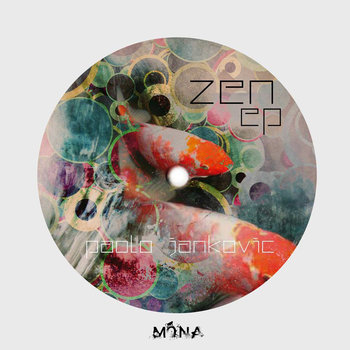 Paolo Jankovic, afincado en Milán.
Desde su infancia tuvo ilusión por la batería.
Pasión que translado a la música electrónica, así como su corazón.
Los platos construyeron su camino como dj y tambien los estudios de ingeniería de sonido jugaron un papel importante hasta que comienza sus primeras etapas en el club de Milán donde mejoró sus habilidades.
Cajas de ritmo, sintetizadores y samplers conforman su tejido muscular. Y aquí estamos!
Ha participado en numeros eventos por toda italia y festivales como " festival de la Festa della Musica 2013 ".
Es uno de los fundadores de "BoxVision, una empresa audiovideo creativa / cultural.
Esta es su primera referencia en Mona Records. Disfrutenla!
Paolo Jankovic, con sede a Milano.
Nella sua infanzia ha ottenuto la sua ispirazione creativa di suonare la batteria.
Passione spostato il battito elettronico, nonché al cuore.
Giradischi costruirono la strada, gli studi di ingegneria del suono anche svolto un ruolo. Crescere in tappe principali del club di Milano, ha migliorato le sue capacità.
Drum machine, sintetizzatori e campionatori compongono il tessuto musclar. Ed eccoci qui!
Lungo il suo nome anche i suoi concerti, infine, è diventato un marchio di fabbrica in occasione di eventi come "Festa della Musica".
E 'uno dei fondatori della "BoxVision", un creativo / culturale audiovideo impresa. La sua prima uscita è su Mona Records. Buon divertimento!
Paolo Jankovic, based in Milan.
In his childhood he got his creative inspiration from playing drums.
Passion moved to the electronic beat, as well as to his heart.
Turntables built the road, sound engineering studies also played a role. Growing on Milan's main club stages, he improved his skills.
Drum machines, synthesizers and samplers make up his musclar tissue. And here we are!
Along his name also his gigs finally became a trademark at events like "Festa della Musica".
He is one of the founders of "BoxVision", a creative/cultural audiovideo enterprise. His first release is on Mona Records. Have fun!
Mastering: sudblockstudios@gmail.com