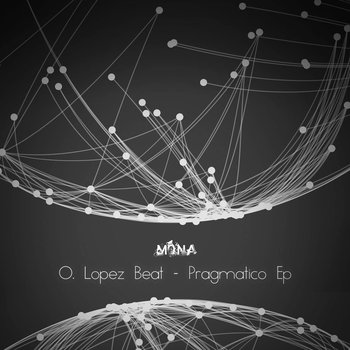 O. Lopez Beat es un artista obscecado y disciplinado tanto que su techno es arquitectura electrónica, en realidad como el propio nombre dice, Pragmático Ep es un trabajo que esta basado en la práctica y no en la teoría , al mismo tiempo con estos temas Oscar intenta transmitir ese sentimiento Pragmático ,osea curro y curro y mucho curro .
Techno oscuro y contundente , con aires madrileños...
para nosotros un gran disco.
Esperamos lo disfruten!
english
Oscar Lopez Beat is a disciplined artist while his techno electronic architecture is actually how the name says Pragmatic Ep is a job that is based on practice and not in theory , at the same time tries to convey these themes Oscar that pragmatic sense , I mean gigs and gigs and a lot of work .
Techno dark and powerful , with Madrid air ...
For us , Mona Records Label Spain is a great record.
We hope you enjoy it!
Credits:
Mona Records © 2015
http://www.monarecords.pm