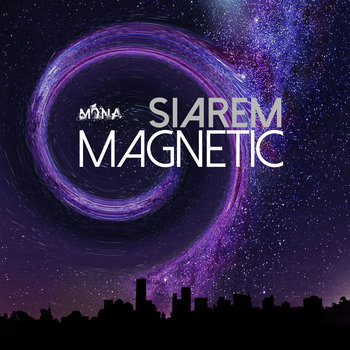 Siarem aka Diabol es, David Sánchez. Productor albaceteño dedicado por completo a la música electrónica desde hace más de 20 años. Nos presenta su primer álbum en Mona Records, después de colaborar con el sello en algunos de los recopilatorios.
Un artesano del sonido que entiende las máquinas con una sensibilidad asombrosa. Siarem es su nuevo álter ego con el que da salida a su versión más underground del Techno, EBM y el Electro, con sonidos que emanan de las profundidades para crear unas atmósferas de las que no querrás salir. Su puesta en escena es de lo más honrada que se puede encontrar en esta convulsa escena electrónica, su propuesta es sólida y está basada en el uso exclusivo de máquinas. Cajas de ritmos y sintes conjugados con un estilo magistral para crear un universo sonoro único. Sin duda uno de los mayores exponentes de los artistas electrónicos en Albacete. Bajo este seudónimo ha publicado trabajos en sellos como Filature Records (Francia) o HC Records (Valencia) en el que va a sacar un vinilo en breve.
Esperamos lo disfruten!
English Version:
Siarem aka Diabol is, David Sánchez. Albacete producer completely dedicated to electronic music for more than 20 years. He presents his first album on Mona Records, after collaborating with the label on some of the compilations.
A sound artisan who understands machines with an amazing sensitivity. Siarem is your new alter ego with which you release your most underground version of Techno, EBM and Electro, with sounds emanating from the depths to create atmospheres that you do not want to leave. Its staging is the most honest that can be found in this turbulent electronic scene, its proposal is solid and is based on the exclusive use of machines. Boxes of rhythms and syntheses conjugated with a masterful style to create a unique sound universe. Undoubtedly one of the greatest exponents of electronic artists in Albacete. Under this pseudonym he has published works on labels such as Filature Records (France) or HC Records (Valencia) in which he will release a vinyl shortly.
We hope you enjoy it!
Credits:
Mona Records © 2018 Mastering by Südblock Studios.