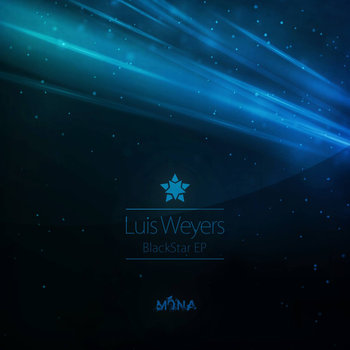 Luis Weyers nuevo artista en Mona Records, pìncha música desde el 2001, en Alemania, en distintos locales de distintas ciudades, como Koblenz, Bonn, etc
Desde 2007 produce temas, estos son espontaneos en diferentes direcciones Minimal, Tech House, Techno.
Para esta ocasión Luis Weyers propone un Ep entre el Minimal y el Techno con temas para escuchar, pensar y buscar propia experiencia. Quien sabe si con este techno quizás puedas cruzar las puertas de la percepción.
Esperamos lo disfruten!
English
Luis Weyers new artist Mona Records, plays music since 2001, in Germany, in different locations in different cities such as Koblenz, Bonn, etc.
Since 2007 produces subjects, these are spontaneous in different directions Minimal, Tech House, Techno.
For this time Luis Weyers proposes an ep between Minimal and Techno tracks to listen, think, and look for experience, who knows if this techno, maybe you can cross the doors of perception.
We hope you enjoy it!
Credits:
Mona Records © 2015 Mastering by Südblock Studios.
http://www.monarecords.pm/