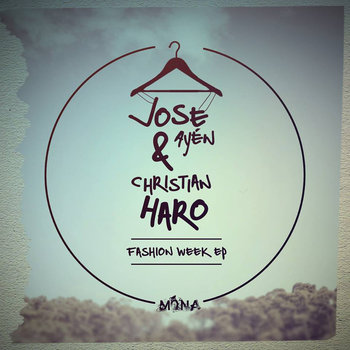 Jose Ayén & Christian Haro se unen en esta ocasión vistiendose de etiqueta para presentarnos un ep de música electrónica fusionada y en especial dedicado a la Fashion Week.
Sonidos Techno Deep Trance, invadiran tu mente de repente y en presente, para hacerte disfrutar de sensaciones analógicas diseñadas simétricamente para este siglo XXI.
Música hecha a medida para tus fiestas mas High Clash!
Esperamos lo disfruten!
English
Jose Ayen & Christian Haro come together on this occasion to introduce label dressing ep fused electronic music and especially dedicated to the Fashion Week.
Deep Trance Techno sounds , suddenly invade your mind and present , to make you enjoy sensations analogue designed symmetrically for this century .
Music tailored to your party More High Clash !
We hope you enjoy it!
credits
released 07 September 2015
Mona Records Label Spain © 2015 by Südblock Mastering Studios.
Credits:
Mona Records © 2015 Mastering by Südblock Studios.
http://www.monarecords.pm