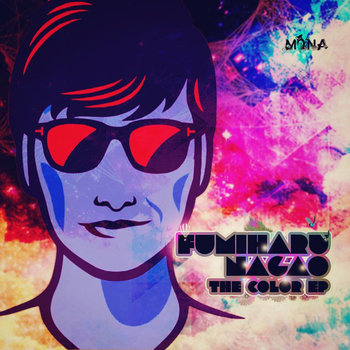 Damos la bienvenida a un nuevo artista a Mona Records, y es el japonés Fumiharu Nagao de la ciudad de Tochigi Nikko en Japón , tiene 32 años y hace musica desde 2008 Fumiharu tiene tiene influencias del techno y el electro ,trabaja con un Korg Ms 20 y un Korg Monopoly + Ableton live 9, tambien podemos destacar toques de EDM ,melodias intensas con bases bastante divertidas y electrificantes!.
Fumiharu usa lineas de sintes trance bastante agudas con el snare marcado en 5 y 13 , nos recuerda un poco al electro retro pero muy colorido y festivo , un disco para llevar en el coche o para poner en la fiesta de cumple de tus sobris!
Esperamos lo disfruten!
English
We welcome a new artist Mona Records, and is the Japanese Fumiharu Nagao City Nikko Tochigi in Japan, is 32 and makes music since 2008 Fumiharu has influences from techno and electro, works with a Korg MS 20 a Korg Monopoly + Ableton live 9 can also highlight EDM touches, intense melodies quite fun and electrifying basis !.
Fumiharu used trance synth lines sharp enough to snare marked 5 and 13, reminds us a little electro retro but very colorful and festive, a disk to carry in the car or put on the party meets your nephews!
We hope you enjoy it!