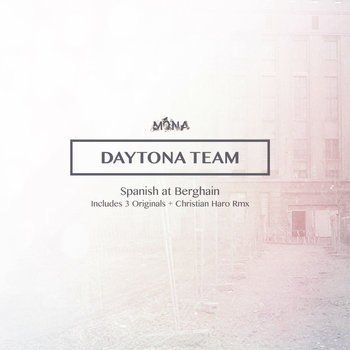 Estamos orgullosos de anunciar nuestra próxima Ep! Este disco fue editado en Wild Thing Box Recordings de Argentina , pero ante los cambios de Beatport y problemas dispares con diferentes distribuidoras por todo el mundo el ep acabo callendo de Beatport , así que en Mona Records lo hemos rescatado...
Bienvenido a Daytona Team
Este productor, propietario de Mona Records Label España y parte de Mixworks Detroit, nos trae el gran lanzamiento lleno de sonidos techno analógicos, e incluye Christian Haro Remix,
Manténgase en sintonía para este gran lanzamiento!
Esperamos que disfrute!
We are proud to announce our next release!
Welcome to WTB Family Daytona Team!
This producer, Owner of Mona Records Label Spain and part of Mixworks Detroit, bring us a big release full of Analog techno sounds, and including a Christian Haro remix,
Stay tuned for this Big Release!
We hope you enjoy!
Credits:
Mona Records © 2016 Mastering by Südblock Studios.
http://www.monarecords.pm