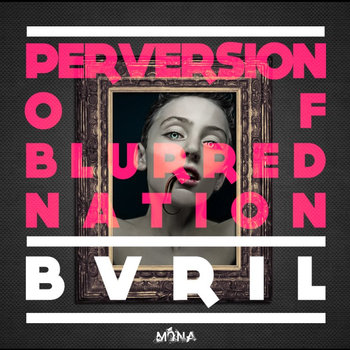 Prepararos para un ep minimal exclusivo para Halloween night´s
desde Avigñon /Francia.
Bvril presenta en MONA RECORDS su nuevo disco "PERVERSION OF BLURRED NATION" (EP)
La sociedad se está volviendo loca, la gente está disfrutando de noticias impactantes, filmando hermanos que mueren compartidos en la red social... Nunca es bastante, siempre más.
Bvril, quiere representar este estado de ánimo sombrío en su música. No tengas miedo de él, detrás de este ep hay esperanza y toda la gente es diferente y puede hacer algo bueno. Los seres humanos son impresionantes, han inventado la música y esta es una de las mejores cosas de la tierra.
Entonces, toma esta música como estado de paz y disfruta de un gran momento con Bvril.
Society is going mad, people are enjoying by shocking news, filming brothers, dying to share on social network.
Nerver enought, always more. Bvril, wants to represents this somber mood in his musics. Don't be afraid about it, behind this ep
there is Hope & all people is different & can do something good. humans are awesome, they've invented music, one of the best things in the earth.
So, take this music as peace's statement and enjoy with a great moment with Bvril.