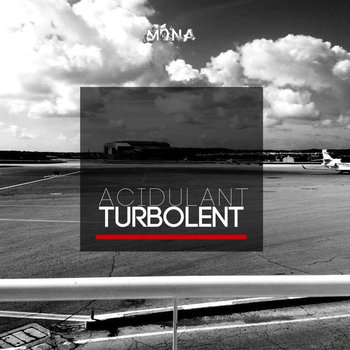 Os presentamos el debut del artista de Malta Neil Hales aka Acidulant en Mona Records.
Acidulant está de vuelta a sus raíces Acid Techno con 6 melodías crujientes para el dancefloor .
Es raro encontrarse con alguien con múltiples talentos o logros en una pluralidad de disciplinas: Neil Hales es uno de ellos, un monstruo de ácido de pleno derecho y un piloto de aviones cUalificado. Todavía a los 20 años Neil escribe la música electrónica con máquinas Roland mas viejas que el mismo . Él ha lanzado varios singles y EPs en diferentes sellos como Plus Records (Japón), Cannibald Records (Italia), Ácido All Stars (USA), Complejo de sonido sagacidad y Pinkpube (Malta) y más. Su viaje está todavía en ascenso .. Quién sabe, tal vez algún día él será el primero en escribir ácido en la luna.
Esperamos lo disfruten!
english
Acidulant
We present the debut artist Neil Hales aka Acidulant from Malta in Mona Records .
Acidulant is back to its roots Acid Techno with 6 crisp melodies for the dancefloor.
It is rare to meet someone with multiple talents and achievements in a number of disciplines: Neil Hales is one of them, a monster full of acid and a pilot qualified aircraft. Yet 20 years Neil writes electronic music with Roland machines older than the same. He has released several singles and EPs on various labels such as Plus Records (Japan), Cannibald Records (Italy), Acid All Stars (USA), complex sound sagacity and Pinkpube (Malta) and more. His trip is still on the rise .. Who knows, maybe one day he'll be the first to write acid on the moon
We hope you enjoy it!